Family Connectedness: One of the Keys to a Positive Family Environment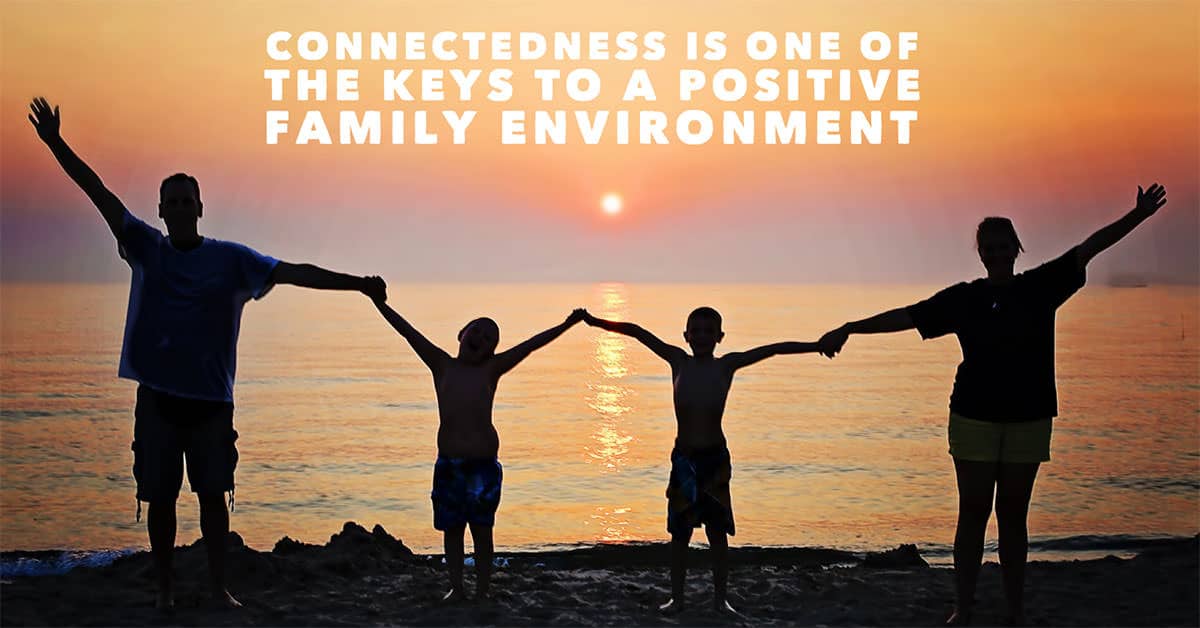 Connectedness is the mutual emotional bond between parents and children that lasts over time. Connectedness creates a sense of belonging and feeling safe and secure. The basics include engaging in fun and meaningful activities, creating moments of close personal one-on- one time, developing family traditions, and providing each other with space when needed.
Recent research has shown that parent-child connectedness serves as a protective factor. It seems to help prevent the occurrence of many health and social problems in adolescents. Connectedness works from the top down. Whether you're a single parent or a co-parent (sharing parenting duties with a spouse, significant other, friend, family member, ex-spouse, etc.), you can develop a parenting style that works on fostering connectedness.
Three Steps to Developing Your Parenting Style:
Contemplate: Either on your own or with your partner or support person, sit down and consider what type of parenting you want to provide for your children. What are your goals? How do you define a successful parent? What values do you want to instill in your children? How can you help them to be a successful adult?
Create a Plan: Consider creating what you might call a parenting mission statement, outlining the various areas that are important you and your family, and what you want to make a priority.
Establish a System that Supports Team Parenting: Agree on how you're going to approach parenting together. For example, a small issue can be handled at the moment. However, more significant discipline problems can be managed jointly after you've had a chance to discuss the situation.
Allow Room for Mistakes: No parent is perfect, and both will make mistakes. Blame, anger, and conflict doesn't help either one of you, nor does it help your children.
---